Welcome to Envoy Gateway
Envoy Gateway Documents
Note
This project is under
active
development. Many features are not complete. We would love for you to
Get Involved
!
Envoy Gateway is an open source project for managing Envoy Proxy as a standalone or Kubernetes-based application gateway. Gateway API resources are used to dynamically provision and configure the managed Envoy Proxies.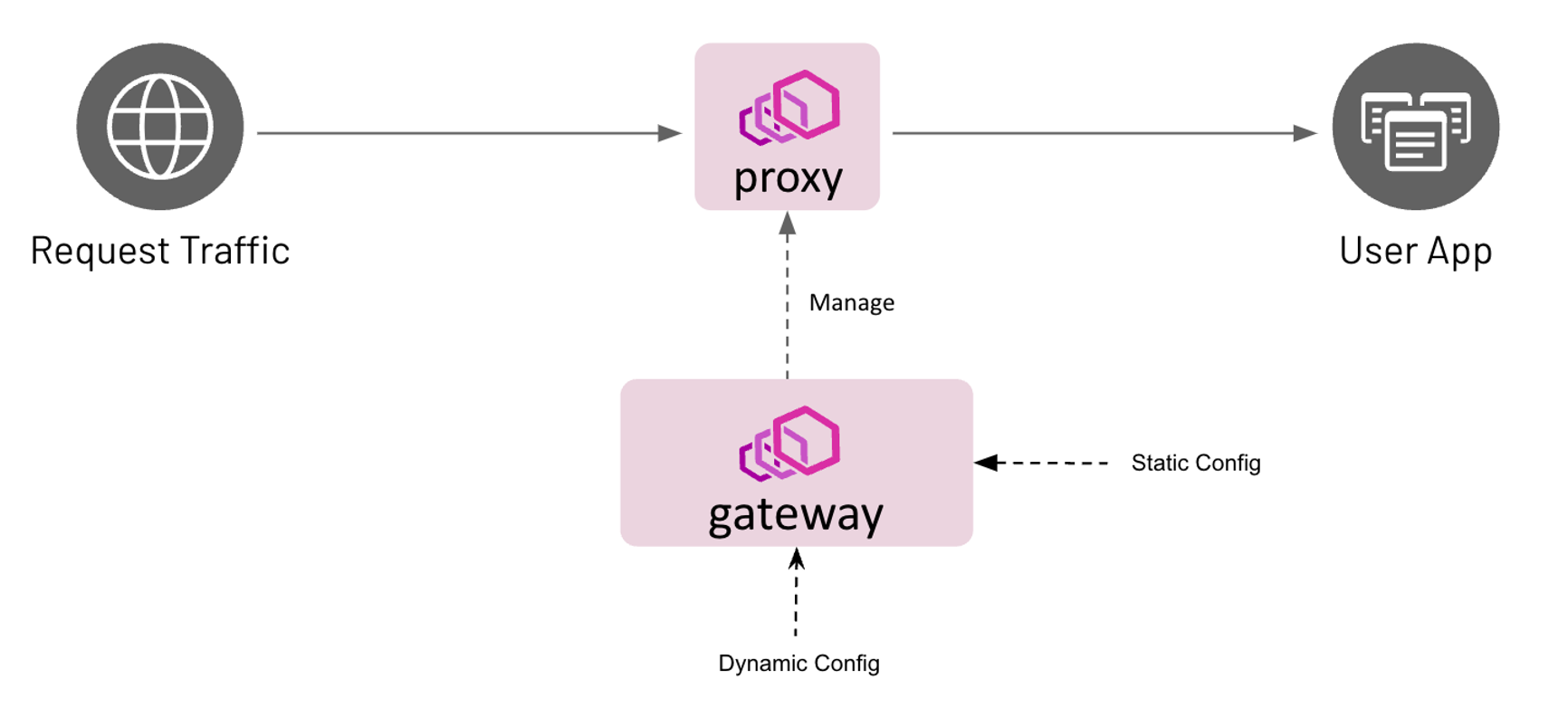 Ready to get started?
---
This section includes Designs of Envoy Gateway.
This section includes User Guides of Envoy Gateway.
This section includes contents related to Contributions